This finely finished, large two-bed is located in a peaceful location half way between Victoria Park and London Fields. It is perfectly situated to take advantage of local green spaces as well as the waterways, exciting new cafes, galleries and studios around South Hackney.
The living room catches sun all day, and it opens onto a lovely south-west facing balcony. Both bedrooms are doubles, each with ample storage. Wooden floors throughout with tiles in the kitchen and bathroom.
Regarding the immediate neighbourhood – it's not a stone's throw from Victoria Park, and the great shops, pubs and restaurants of Victoria Park village and Broadway Market.
AVAILABLE FEB 1ST 2019.
Additional details
Equidistant from the two meccas of hip east London - Victoria Park and London Fields, easy walking distance to Bethnal Green, Broadway Market, Victoria Park Village and Hackney Central...
Easy access to Bethnal Green (Central Line), Cambridge Heath (Overland) and London Fields (Overland)
Excellent, thanks to the proximity of Victoria Park which was designed to improve the air quality of spluttering Victorian Londoners... Interesting bit of park history from WikiPedia: "Victoria Park's reputation as the 'People's Park' grew as it became a centre for political meetings and rallies of all stripes, perhaps exceeding in importance the more well-known Hyde Park in this regard. The park occupies the interface between Tower Hamlets — sunk in poverty in the 19th century and with a strong tradition of socialist and revolutionary agitation — and Hackney, more genteel, but heir to a centuries-old legacy of religious dissent and non-conformism that led to its own fierce brand of reformism. So it should come as no surprise that the scene at the numerous Speaker's Corners was a lively one."
Floor Plan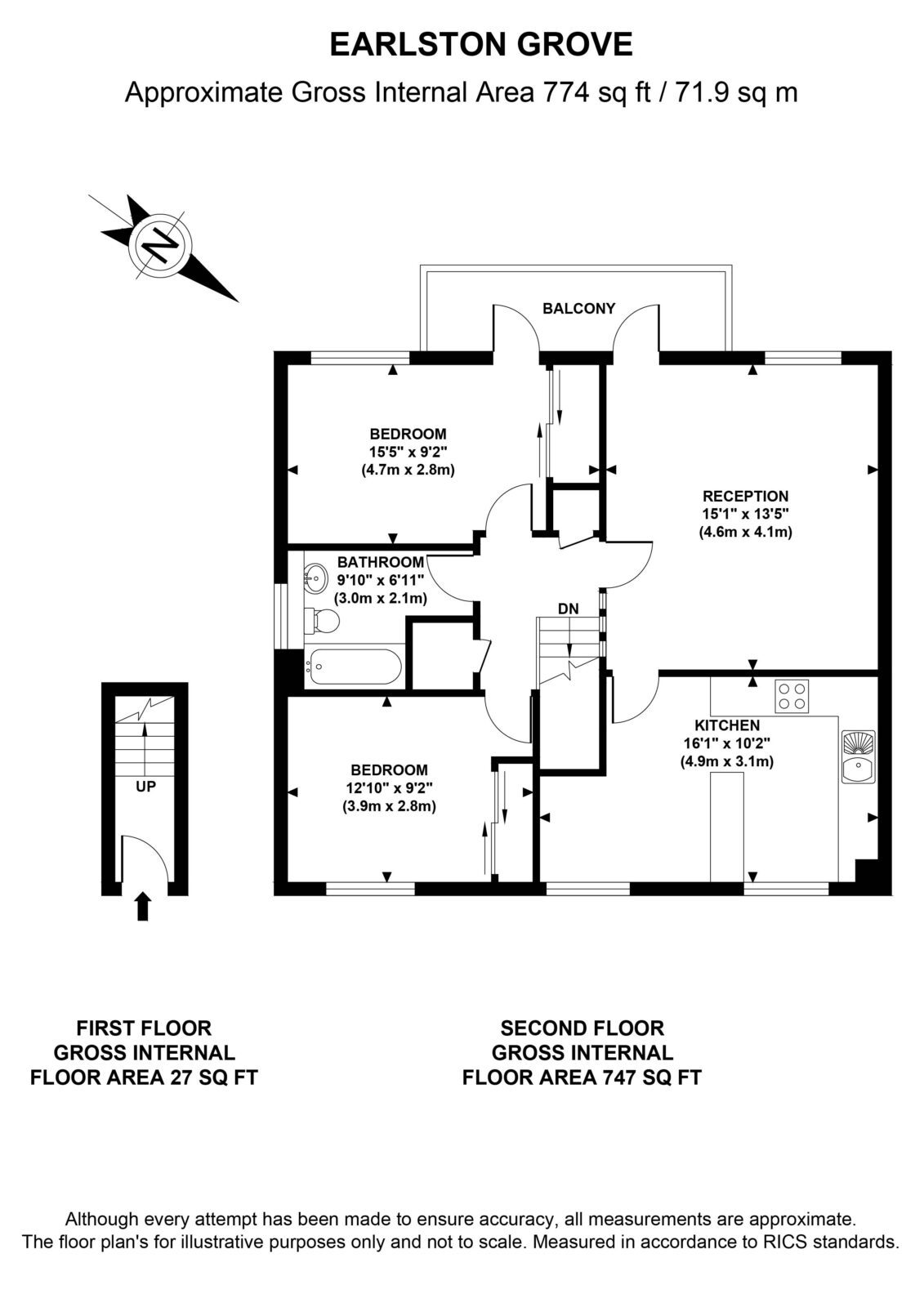 Location
Earlston Grove, London E9 7NE, UK